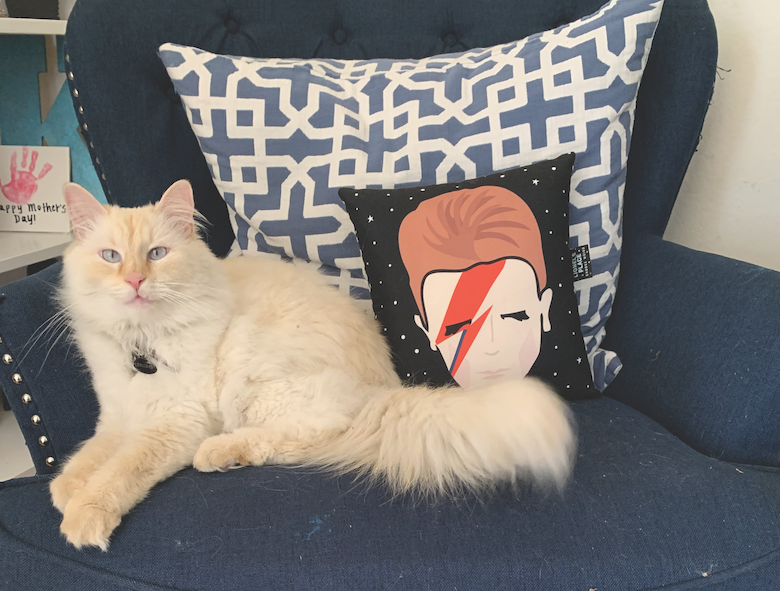 If you're a cat lover with a quirky sense of humor, you'll love the album Kittyland by Harry Tangos, a family band from Davis, California.
After seeing a wave of homeless pets brought on by the COVID-19 pandemic, the Kidd family is trying to help a cooperating nonprofit by raising money through sales of hilarious songs about their four cats — Orson, Frosty, Dali and Shawn Kwan.
The album costs $5 and consists of seven songs, with fun titles like "Pick of the Litter" and "Blanket Master." The band has pledged 75% of all album proceeds to cat charity. At press time, they're still looking for a nonprofit to partner with on the album.
Learn more at harrytangos.com and harrytangos.bandcamp/releases. You can also follow them on Facebook @Harry Tangos and on Instagram @harrytangos.
Read Next: How Musician / Cat Man Adam Myatt is Saving Feline Lives
<![CDATA[ jQuery(function() { jQuery('#dmg-social-share').hover(function(e){ jQuery('#dmg-social-share-vert').show(); jQuery(this).remove(); }); jQuery(window).resize(function(e){ if(jQuery(window).width()
Source