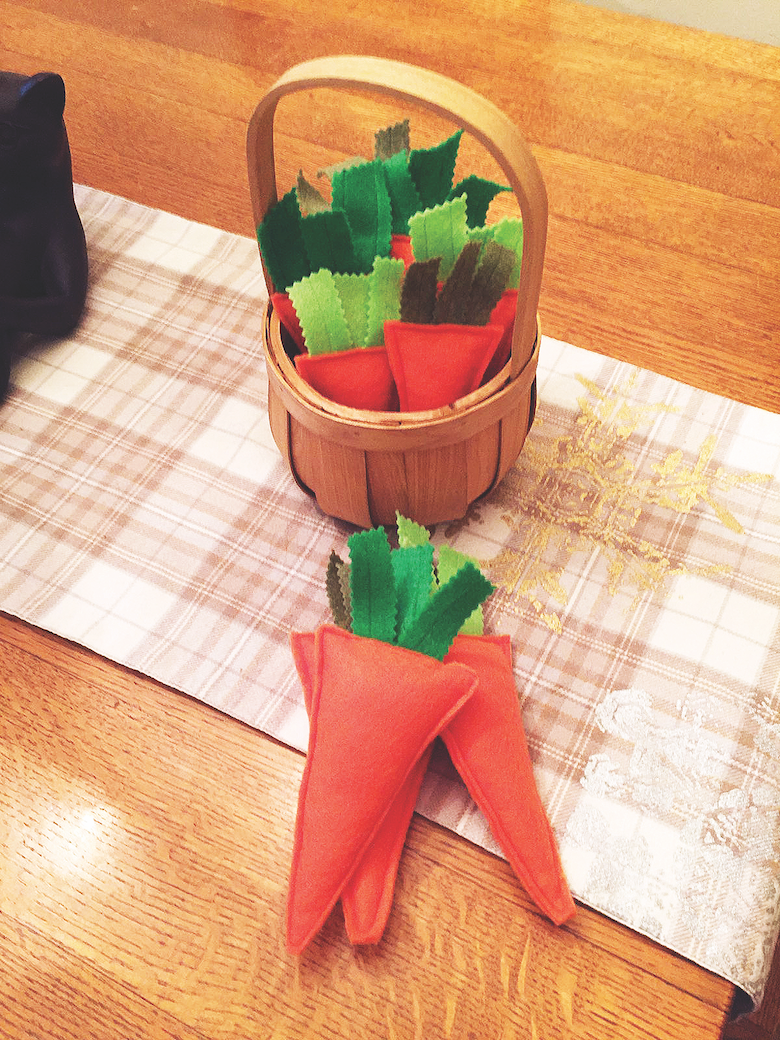 Looking for something fun to put in your cat's Easter basket? These bunny-inspired carrot toys are full of catnip — and they're really easy to make!
What you'll need:
Felt — orange and green
Coordinating thread
Water-soluble fabric pen
Scissors
Pinking shears
Fiber fill
Catnip
How to make the catnip toys
Fold the felt in half to create two layers, then use the fabric pen to draw a variety of triangles. (I find it easier to just sew on the marked line, rather than cutting the pieces out first.)
Using the marked lines as a guide, sew up both sides of the triangle, leaving the top open.
Cut out the triangles close to the seam.
Lightly stuff with fiber fill and catnip.
Use the pinking shears to cut strips of the green felt in varying heights and widths. Using coordinating green thread, sew one or two lines up each strip.
Insert the green strips into the top of the triangle, then sew it shut.
If you can still see your marked lines, just spritz them with water to make the ink disappear.
Read Next: Why Do Cats Go Crazy for Catnip?
<![CDATA[ jQuery(function() { jQuery('#dmg-social-share').hover(function(e){ jQuery('#dmg-social-share-vert').show(); jQuery(this).remove(); }); jQuery(window).resize(function(e){ if(jQuery(window).width()
Source