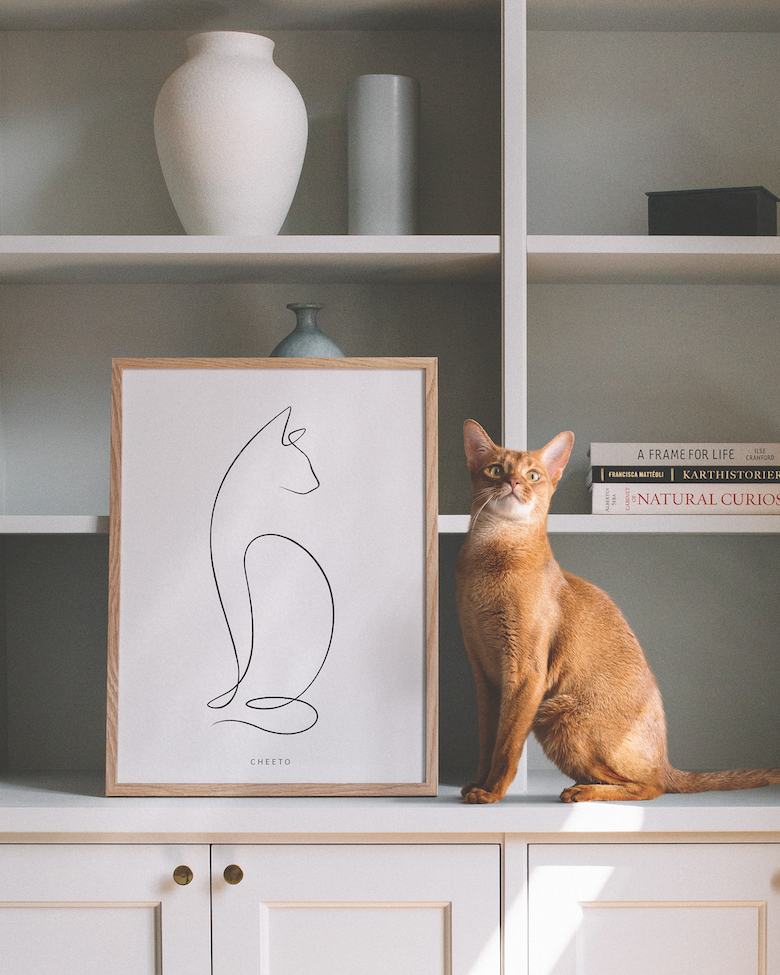 The goal of Swedish startup Animalist is simple: Make beautiful art for pets and their humans. Co-founder Jan Van Helleputte says that they want to "celebrate the beauty and joy our four-legged companions bring us through modern and personalized art inspired by Scandinavian minimalism."
With just a few simple steps, you can create a personalized piece of modern art — pick your breed, choose your favorite style and select a color. Every motif is individually created by artist and co-founder Emil Tiismann, and Animalist currently has a collection of more than 150 cat and dog breeds. Emil says that both cats and dogs are such joyful and beautiful beings and that their aim is to "portray this beauty through modern art as a reminder of how much they mean to us." He also vows that they won't rest until all official breeds are available.
When asked specifically about cats, Emil says he loves them for their mysterious side. "Without sounding too supernatural, it really feels like cats have a sixth sense sometimes. And sometimes they're just silly little fur babies."
All orders are printed on thick, fine art paper, packaged in an extra-wide protected tube and sent to customers around the world with free express shipping. Learn more at animalist.art.
Read Next: Must Have Gifts For Your Cat or Cat Lover
<![CDATA[ jQuery(function() { jQuery('#dmg-social-share').hover(function(e){ jQuery('#dmg-social-share-vert').show(); jQuery(this).remove(); }); jQuery(window).resize(function(e){ if(jQuery(window).width()
Source